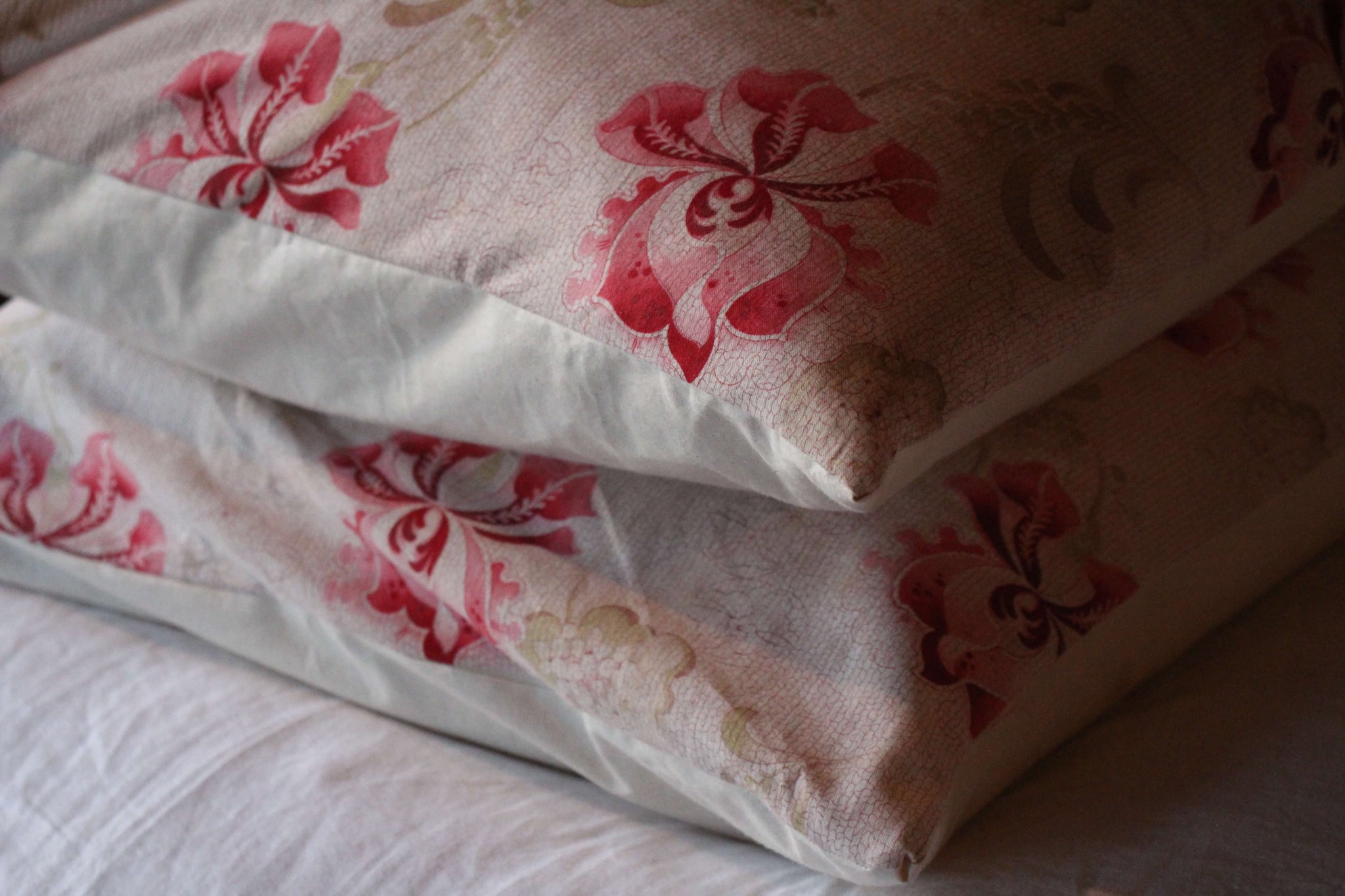 Antique Fabric Cushions
Antique Linen Cushions...
Beautiful antique fabric that we have had locally made into cushions. The cushions are unique sizes. With two sizes available. One size is super sized, the other is slightly smaller. Measurements below. The backs are calico and the inserts are hand made to size and feather filled. 
Smaller size measures: 70cm x 55cm.
XL measures: 80cm x 65cm.
Post is free.